Why is inflation a risk to my retirement income?
Article Licenses: LI, MF
Advisor Licenses:

Compliant content provided by Adviceon® Media for educational purposes only.
---
Statistics Canada releases inflation figures regularly to determine the health of the Canadian economy. Increasing inflation indicates that the economy's overall prices are rising. This means there is good economic growth pushing these numbers higher. Some inflation is necessary to a vigorous economy. You do not want to over control it by raising interest rates too swiftly, yet some management of inflation helps to keep the costs of goods and services in check.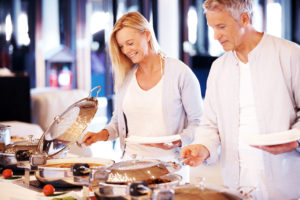 Historic inflation numbers show that Canada's annual inflation rate is an average of 3%. Fast increases in the index percentile can spark the Bank of Canada to raise our interest rates as they began to do in 2017-2018. This was largely due to an aggressive bull market and home prices skyrocketing.
The cost of our basic retirement needs will increase.
When you go to the pumps or to the grocery store, ask yourself, "will my retirement investment portfolio create sufficient income to pay for all these rising expenses?" Only by accumulating assets in your pre-retirement years, will you be able to increase your net worth, which can lead you to financial independence.
Investing to beat Inflation is a constant battle.
The importance of the economic fact of inflation may not be obvious. "What does the fish know about the water in which it swims?" asked Albert Einstein. Over the years, inflation radically reduces our buying power. Interest rates when increasing as a policy to combat (reduce) inflation also increases our debt repayment load as a percentage of income putting a strain on our budgets. In this respect, both inflation and interest on debt are the foremost enemies of wealth creation. The following table shows just what inflation can do to your investment income when needed at retirement.
You can get ahead of inflation now by investing.
A healthy investment fund portfolio can give you a sense of financial security, earned by continued discipline and adherence to the principle of saving, which adds to our sense of personal dignity.
Saving on a month to month basis while purchasing investment fund units can help you realize your goals and objectives in life (such as acquiring a home, making major purchases, travelling, putting children through college or university, or going back to school yourself). Finally, your investments must outpace inflation—the rising cost of goods and services—the investor's worst future enemy. Ask your financial specialist to do a complete analysis of your retirement income potential.
---
Publisher's Copyright & Legal Use Disclaimer Replication is prohibited beyond the use of this website. The publisher does not guarantee the accuracy and will not be held liable in any way for any error, or omission, or any financial decision or purchase or use of a financial product, including investment or insurance products, and suggest that a professional advisor's counsel is sought, especially with regard to Mutual Funds and Segregated Funds and Investment Funds which have investment risks as noted in the Mutual Fund Disclaimer. All rights reserved by Adviceon®
Disclaimer The particulars contained herein were obtained from sources which we believe are reliable, but are not guaranteed by us and may be incomplete. This website is not deemed to be used as a solicitation in a jurisdiction where this representative is not registered. This content is not intended to provide specific personalized advice, including, without limitation, investment, insurance, financial, legal, accounting or tax advice; and any reference to facts and data provided are from various sources believed to be reliable, but we cannot guarantee they are complete or accurate; and it is intended primarily for Canadian residents only, and the information contained herein is subject to change without notice. References in this Web site to third party goods or services should not be regarded as an endorsement, offer or solicitation of these or any goods or services. Always consult an appropriate professional regarding your particular circumstances before making any financial decision.
Commissions, trailing commissions, management fees and expenses all may be associated with mutual fund investment funds, including segregated fund investments. Please read the fund summary information folder prospectus before investing. Mutual Funds and/or Segregated Funds may not be guaranteed, their market value changes daily and past performance is not indicative of future results. The publisher does not guarantee the accuracy and will not be held liable in any way for any error, or omission, or any financial decision. Talk to your advisor before making any financial decision. A description of the key features of the applicable individual variable annuity contract or segregated fund is contained in the Information Folder. Any amount that is allocated to a segregated fund is invested at the risk of the contract holder and may increase or decrease in value. Product features are subject to change.