Prescription Drug Benefits
Article Licenses: unknown
Advisor Licenses:

Compliant content provided by Adviceon® Media for educational purposes only.
---
Prescription Drug Benefits 
Drug plans are one of the main attractions in a benefit package for a plan member and is one of the most highly used benefits by two thirds of plan members. A range of drug plan and drug formularies can be tailored to suit your organization's needs; allowing you to better manage your prescription drug benefits versus costs while still providing your plan members with coverage they value.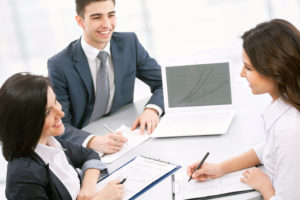 You may choose from plan designs offering a range of coverage, including the following managed drug plan:
Prescription drug plan:  Prescription drugs are a fast-rising cost component of group healthcare claims due to cut-backs in government-sponsored plans, Canada's aging population and the introduction of new, more expensive drugs. The plans provide coverage for drugs that require a prescription for dispensing or for sale; which includes some life-sustaining drugs which may be available without a prescription; or may include or exclude over-the-counter drugs.
Claims Payment Options:  You can choose the method of claims payment your plan members will use for their drug purchases.
Reimbursement: This is the traditional payment option where plan members pay for their prescriptions at the time of purchase and submit their claims on paper for later reimbursement.
Pay-Direct Drug Card: This system allows for on-the-spot claims processing of prescription drugs at almost any pharmacy in Canada. A plan member presents his or her card to the pharmacist, who submits the claim electronically. The plan member's eligibility and drug coverage is confirmed and he or she pays only the portion not covered by the plan.
Deferred drug card: This system is similar to on-the-spot processing of prescription drugs submitted electronically by the pharmacist at the point of sale. The plan member pays for his or her prescriptions and is reimbursed by cheque once a dollar-amount or time-period threshold is reached.
Note: Plans and coverage will also vary depending on the carrier used.
---
Publisher's Copyright & Legal Use Disclaimer
All articles are a legal copyright of Adviceon®Media.
The particulars contained herein were obtained from sources which we believe are reliable, but are not guaranteed by us and may be incomplete. This website is not deemed to be used as a solicitation in a jurisdiction where this representative is not registered. This content is not intended to provide specific personalized advice, including, without limitation, investment, insurance, financial, legal, accounting or tax advice; and any reference to facts and data provided are from various sources believed to be reliable, but we cannot guarantee they are complete or accurate; and it is intended primarily for Canadian residents only, and the information contained herein is subject to change without notice. References in this Web site to third party goods or services should not be regarded as an endorsement, offer or solicitation of these or any goods or services. Always consult an appropriate professional regarding your particular circumstances before making any financial decision.
Mutual Funds and/or Segregated Funds Disclaimer
Commissions, trailing commissions, management fees and expenses all may be associated with mutual fund investment funds, including segregated fund investments. Please read the fund summary information folder prospectus before investing. Mutual Funds and/or Segregated Funds may not be guaranteed, their market value changes daily and past performance is not indicative of future results. The publisher does not guarantee the accuracy and will not be held liable in any way for any error, or omission, or any financial decision. Talk to your advisor before making any financial decision. A description of the key features of the applicable individual variable annuity contract or segregated fund is contained in the Information Folder. Any amount that is allocated to a segregated fund is invested at the risk of the contract holder and may increase or decrease in value. Product features are subject to change.