Group Benefits Overview
Article Licenses: unknown
Advisor Licenses:

Compliant content provided by Adviceon® Media for educational purposes only.
---
Group Benefits Overview 
We understand that your business is unique; whether you have ten or thousands of people working for you. Group Benefits typically include life, disability, health, and dental insurance coverage and many include other benefits such as Accidental Death and Critical Illness insurance, Health Spending Accounts and wellness programs. The advantage to the employer is that these benefits attract and retain quality employees. When corporations aim to acquire top employee talent they often are drawn to provide a superior employee benefits package.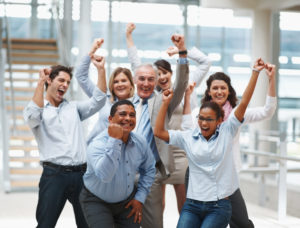 What are the benefits for your business? A well-designed group insurance plan tailored to your employees adds exceptional value to your total compensation package. Often the best employees view their benefit plan as a major reason why they stay with their current employer.
 Comprehensive group insurance plan can help you to:
Attract high-quality employees
Imparts trust that your company cares about family values and health
Maximizes loyalty and reduces turnover
Encourages a healthy work environment
Improves productivity while it reduces absenteeism
Pays compensation in a tax-effective manner
Sets you apart from your competitors
Benefits for your employees:  Group insurance plans can offer financial and health solutions to your employees and their families in many areas including:
Prescription drug care
Dental care
Supplementary medical services
Life Insurance
Accidental death and dismemberment insurance
Disability – Income Replacement Plans
Critical Illness Plans
Hospitalization
Every group has unique requirements. Group benefit plans vary depending on the size of the group, your business objectives and financial budget. Once assessed, we will recommend a plan that makes the most sense for your business. You can also address any challenges you've had with your current group insurance carrier as we work with them to help resolve any issues. Prior to your policy's renewal date, we ensure that your policy continues to meet your company's and employees' needs while you continue to receive coverage, service and pricing from your carrier.
Let us evaluate the market for you. We will submit a request-for-proposal to all potential insurance carriers to obtain the best plan at the most affordable price. Once you decide to move to another carrier, we will help you transition as we become your new benefits consultant. You will receive personal assistance during the entire transition. We will keep in touch with you on a regular basis to stay up-to-date on what's important to your business and employees and act as your liaison with your carrier when necessary.  We work for you and in your best interest.
Keeping cost to a minimum. You can choose to fully cover the cost of insurance or share it with your employees. Moreover, you can offer your employees the opportunity to purchase individual life, disability and critical illness coverage. Individual insurance provides enhanced life and health coverage where long-term ownership via portability is valued by certain employees.  We will help you determine a plan that minimizes the cost impact on your company and will continue to advocate for you each time your plan is renewed, to ensure you still receive the best rates possible.
Note: Plans and coverage vary depending on the carrier used.
---
Publisher's Copyright & Legal Use Disclaimer
All articles are a legal copyright of Adviceon®Media.
The particulars contained herein were obtained from sources which we believe are reliable, but are not guaranteed by us and may be incomplete. This website is not deemed to be used as a solicitation in a jurisdiction where this representative is not registered. This content is not intended to provide specific personalized advice, including, without limitation, investment, insurance, financial, legal, accounting or tax advice; and any reference to facts and data provided are from various sources believed to be reliable, but we cannot guarantee they are complete or accurate; and it is intended primarily for Canadian residents only, and the information contained herein is subject to change without notice. References in this Web site to third party goods or services should not be regarded as an endorsement, offer or solicitation of these or any goods or services. Always consult an appropriate professional regarding your particular circumstances before making any financial decision.
Mutual Funds and/or Segregated Funds Disclaimer
Commissions, trailing commissions, management fees and expenses all may be associated with mutual fund investment funds, including segregated fund investments. Please read the fund summary information folder prospectus before investing. Mutual Funds and/or Segregated Funds may not be guaranteed, their market value changes daily and past performance is not indicative of future results. The publisher does not guarantee the accuracy and will not be held liable in any way for any error, or omission, or any financial decision. Talk to your advisor before making any financial decision. A description of the key features of the applicable individual variable annuity contract or segregated fund is contained in the Information Folder. Any amount that is allocated to a segregated fund is invested at the risk of the contract holder and may increase or decrease in value. Product features are subject to change.