Dental Care Benefits
Article Licenses: CA, DL, unknown, unknown
Advisor Licenses:

Compliant content provided by Adviceon® Media for educational purposes only.
---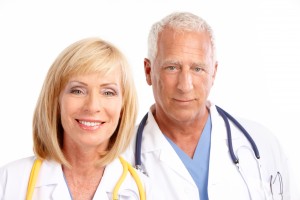 Dental Care Benefits
Whether you and your plan members require basic maintenance or major procedures, group dental care benefits help cover the cost of dental services and supplies offered by licensed dentists. Employees significantly value dental care benefits. Many coverage options are available, and electronic "real-time" claims filing directly from the dentist's office can save time. Your organization can specify coverage percentages and/or apply a fixed dollar amount per year.
Dental care covers such options as:
Ongoing care and maintenance of teeth, roots and gums
Diagnostic services – exams, radiographs, X-rays and tests
Preventative treatment – polishing, scaling, oral hygiene instruction, it and fissure sealants, and space maintainers
Minor restorations – fillings, prefab crowns for primary teeth, and other services completed in conjunction with minor restorations
Endodontics – root canal therapy
Periodontics – treatment of gums
Denture maintenance – relines and rebases
Oral surgery – removal of teeth
Adjunctive services – anaesthesia, medications and pain relief
Major coverage includes work such as:
Crowns and Onlays
Dentures and bridges
Related items such as posts, pins and denture-related surgery
Replacements when the existing appliance is five or more years old
Appliance maintenance – denture relines and rebases, denture or bridgework repair
Orthodontic coverage includes work (with limitations) such as:
Ortho-exams, X-rays, diagnostic radiographs and casts
Braces and retainers (usually limited to children between certain ages)
Note: Plans and coverage vary depending on the carrier used.
---
Publisher's Copyright & Legal Use Disclaimer
All articles are a legal copyright of Adviceon®Media.
The particulars contained herein were obtained from sources which we believe are reliable, but are not guaranteed by us and may be incomplete. This website is not deemed to be used as a solicitation in a jurisdiction where this representative is not registered. This content is not intended to provide specific personalized advice, including, without limitation, investment, insurance, financial, legal, accounting or tax advice; and any reference to facts and data provided are from various sources believed to be reliable, but we cannot guarantee they are complete or accurate; and it is intended primarily for Canadian residents only, and the information contained herein is subject to change without notice. References in this Web site to third party goods or services should not be regarded as an endorsement, offer or solicitation of these or any goods or services. Always consult an appropriate professional regarding your particular circumstances before making any financial decision.
Mutual Funds and/or Segregated Funds Disclaimer
Commissions, trailing commissions, management fees and expenses all may be associated with mutual fund investment funds, including segregated fund investments. Please read the fund summary information folder prospectus before investing. Mutual Funds and/or Segregated Funds may not be guaranteed, their market value changes daily and past performance is not indicative of future results. The publisher does not guarantee the accuracy and will not be held liable in any way for any error, or omission, or any financial decision. Talk to your advisor before making any financial decision. A description of the key features of the applicable individual variable annuity contract or segregated fund is contained in the Information Folder. Any amount that is allocated to a segregated fund is invested at the risk of the contract holder and may increase or decrease in value. Product features are subject to change.