Though volatility has been frequent, Dow Jones has risen substantially through the waves of buying and selling trends. During the pandemic, panic selling occurred in March 2020 but recovered despite volatility. Moreover, a bullish buying period ensued into April 2022, as shown in the graph by StockSpy below.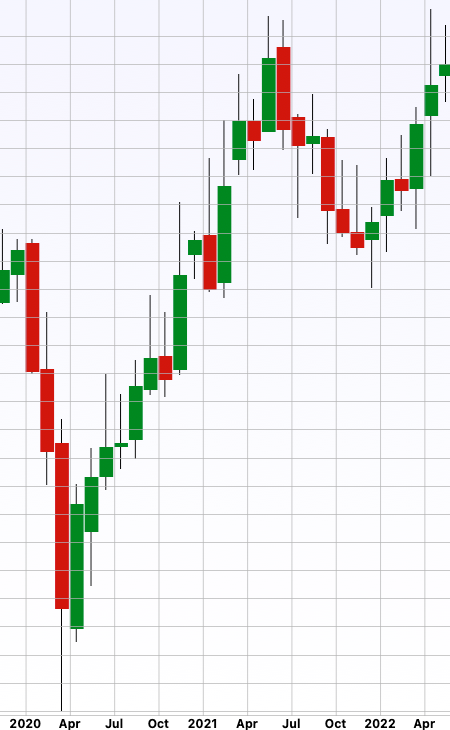 While waiting, investors can be tempted to cash out during interest rate hikes coupled with inflation affecting consumer confidence. When you have the advice of your advisor, there is less risk of more damage to an investment portfolio by selling.
Tax concerns
If a portfolio is in a taxable account, you will have to pay taxes on those stocks that have been gained. That's a significant consideration! It is much better to take the funds out incrementally for retirement over the long haul while looking at your tax implications. Plus, more growth has the potential to accrue during retirement.
If you are trying to predict the future
Generally, investors lose money when they try to time the market. No crystal balls can give you insight into the market's future. When you're in the market, you must get used to your invested asset values going up and down with the market.
Keeping confident faith 
Indeed, we can't predict the markets, especially now in this period of tightening our inflation via interest-rate uncertainty. Stocks go up over the long run. Successful investors believe that, in time, there will be growth in those stocks, whether invested via mutual funds or directly in the market. With patience, that growth shows up in your portfolio.
A cash cushion is suitable for major financial setbacks, but too much of it means you'll lose purchasing power due to inflation.